Being from Kansas City, ribs are a HUGE deal for me. They're part of our culture and we take eating them VERY seriously!
This was a HUGE challenge for me as I've never made ribs before and certainly never in the oven. It's not something that you can just whip up on a whim, but the time and care you put into this recipe will delight anyone who's lucky enough to try them.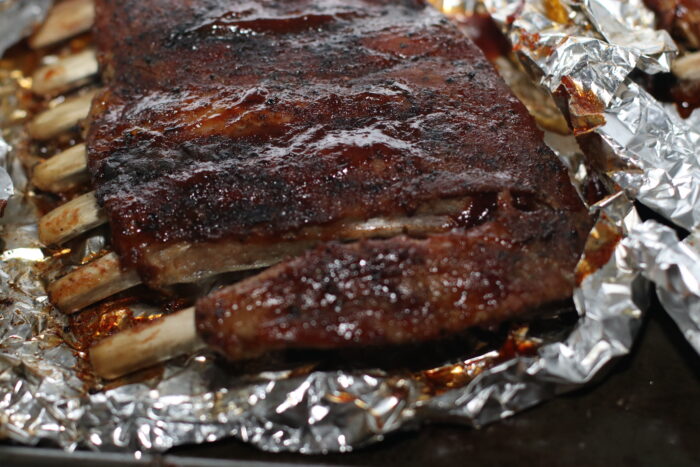 Unfortunately I didn't get to make the kind of KC BBQ I'm used to because that's loaded with brown sugar and molasses and all kinds of sticky sweetness. BUT if you like your BBQ a little more on the vinegar or mustard side, these sugarless ribs will be perfect for you.
Ingredients
The Rub
1 cup chili powder
1 tablespoon paprika
2 tablespoons smoked paprika
2 tablespoons chipotle chili flakes
3 tablespoons dried thyme
1 tablespoon coarse salt (If you have smoked salt, use that instead!)
2 tablespoons garlic powder
1 tablespoon ground pepper
2 tablespoons ground cumin
1 tablespoon cinnamon
1/4 teaspoon liquid smoke, optional
(Feel free to make a larger quantity of the rub and store it in an airtight container for later so you don't have to make it all over again!)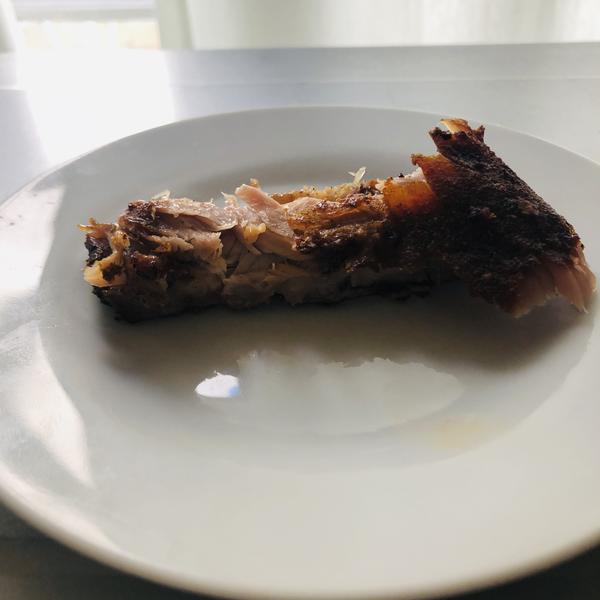 The Cook
After TONS of searching through blogs and posts and videos on the best way to cook pork ribs in the oven, I stumbled upon a YouTube channel called Debbie Food Prepping and I was so happy I did! She is precious and I loved the pace at which she explained her methods. I found her to be WAY easier to follow than all the high faultin' posts out there. And I know it's cliche, but they literally fell off the bone!
(I used this video exclusively for cooking instructions – not ingredient instructions. Skip ahead to the 2:55 mark to get started and skip the pre-packaged sauce she uses at the end.)
The Sauce
This was the toughest part because of the lack of sugar. Again, if you're happy with a tangy vinegar sauce, it'll be perfect. But if you like a dash of sweetness, the recipe I used recommends Swerve. (I subbed out Swerve for cinnamon because that's what I had and it seemed to work out very well, but again – it will NOT make for sticky sweet BBQ!)
THIS SITE also gives lots of nice options for various types of low sugar BBQ sauce recipes from multiple regions
Full Recipe Bullet Points:
Peel the membrane off the back or you will get chewy, weird finished product. (The butcher can do it for you!)
Massage your rub in really well to both sides of the rack.
Refrigerate for at least an hour. (I refrigerated overnight.)
Cover in foil and cook LOW AND SLOW for about three hours at 250 degrees, meat side down.
Take foil off, crank oven to 400 degrees, slather BBQ sauce on both sides and cook each side for 15 minutes each.
Broil if necessary, but keep an eye on it – about every 30 seconds – so it does't burn!
Receive accolades from impressed friends and family after serving.