I didn't make this steak…my guy did! And it was so beautifully cooked and looked so lovely next do the store-bought fennel and artichoke salad I brought home for dinner, I felt compelled to capture it and share it here!
Is my boyfriend a great cook? Totally. But was this whole process way easier and much more delicious because it came from Butcher Box?
One hundred freakin' percent.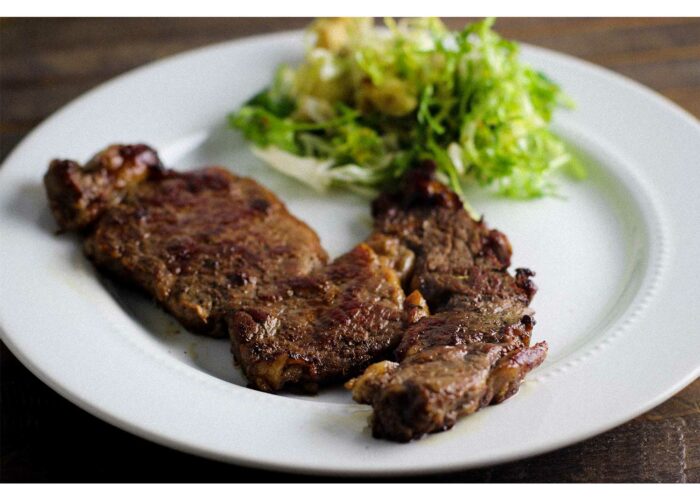 I've been getting Butcher Box boxes for almost a year now and I simply refuse to go back to shopping for meet one trip at a time at the grocery store, not knowing what was injected into the meat or if the animal was evenly humanely raised.
That problem is totally eliminated with BB.
The quality of this food is incredible and the fact that the animals are humanely raised and are never ever fed antibiotics or hormones takes away 100% of my worries when it comes to what I'm eating and and what I'm serving the people I love.
The good folks over at Butcher Box have been kind enough to give us our own special promo code so that you get $20.00 of your first box and FREE BACON FOR LIFE!
And this ain't just ANY bacon.
ButcherBox bacon is some of the best you've ever had. It's Whole-30 approved, uncured, nitrate and sugar-free. So sign up now for FREE bacon in EVERY box for the life of your subscription PLUS $20.00 off your first box.
To get free bacon for the life of your subscription PLUS $20 off go to www.butcherbox.com/EASY or enter promo code EASY at checkout. That's a pack of bacon for free in every single box for the life of your membership PLUS $20 at www.butcherbox.com/EASY or with promo code EASY."
I am so proud to use their product and Teresa Strasser and I are so proud to have them as sponsors on our podcast, "Easy Listening." (Disclaimer: That also means that when you use our promo code or simply click on any of the links in this post, you are showing Butcher Box that we are worth partnering with so it's a win-win!)
Thank you for supporting those who support us (and you're welcome for the Butcher Box suggestion! It really is that good.)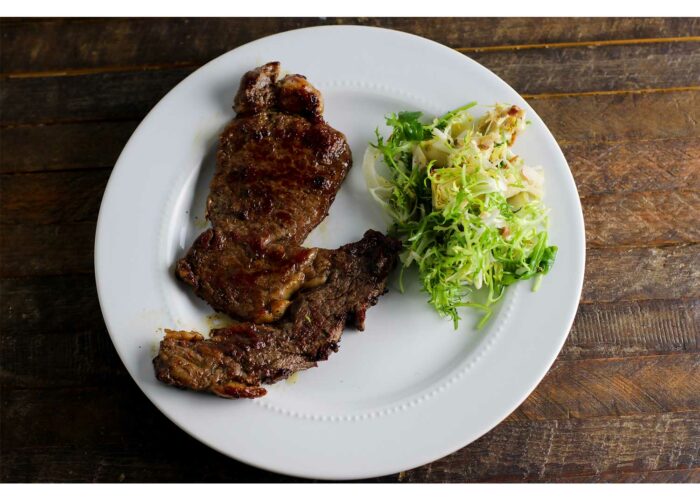 OTHER disclaimer! I was given free product to cook with so I could personalize all testimonials for "Easy Listening," my "Eat Your Feelings" segment on The Adam Carolla Show, and on this blog!