What was supposed to be bar menu-style chicken fingers, ended up being better-than-restaurant grain-free chicken tender parmesan!!
Who doesn't love a delicious culinary experiment? You can use regular chicken breast as well but I'd advise you to pound it in so it'll cook faster and the flavor will "marry" more easily.
Ingredients
12 chicken tender pieces
1/2 cup almond flour
2 eggs, beaten
1 cup pork panko
Salt and pepper to taste
2 cups low sugar marinara
1 cup shredded mozzarella
1/4 grated Parmesan cheese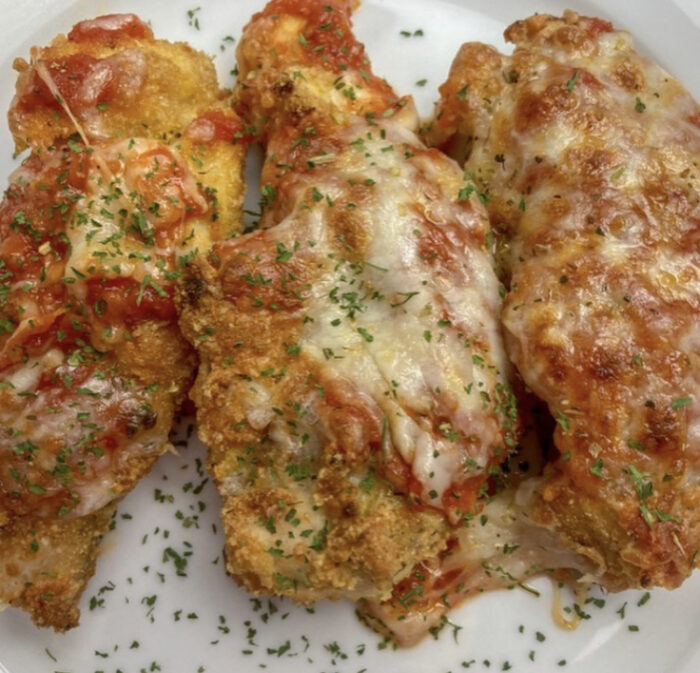 Directions
Pat chicken tenders dry and season with s/p.
Dredge each piece through flour, then egg, then panko.
Once you've done 6 of these, spray lightly with oil and put in air fryer (depending on fryer size) at 400 degrees for 6 minutes.
Flip after 6 minutes, turn tenders over, spray lightly with oil and put back in at 400 for 5 minutes.
Repeat for next batch.
Once tenders are golden / have an internal temp of at least 165, spoon half marinara onto lightly oiled pan.
Place cooked tenders on top of sauce.
Spoon rest of marinara over tenders.
Sprinkle with mozzarella and Parmesan.
Broil for 3-5 minutes, depending on your oven.
Let cool for 5-10 minutes and ENJOY!!!