Whether it's a side dish at a steak house or Indian sag paneer, there are few things more comforting than a silky side of creamed spinach.
So when the "naked" baked chicken I made needed a warm, comforting side dish and I hadn't gone to the grocery store in a few days, I dug around for what I had on hand: a can of spinach, 2 tbs of butter, 2 cloves of garlic, 1/2 cup of heavy cream, a handful of mozzarella and s/p. I had everything I needed for one of the best things that could ever happen to a vegetable.
Here we go!
Ingredients
2 14oz cans of spinach
2 tbs of butter
2 garlic cloves, minced
1/2 cup heavy cream
1/4 cup shredded mozzarella
salt and pepper, onion powder to taste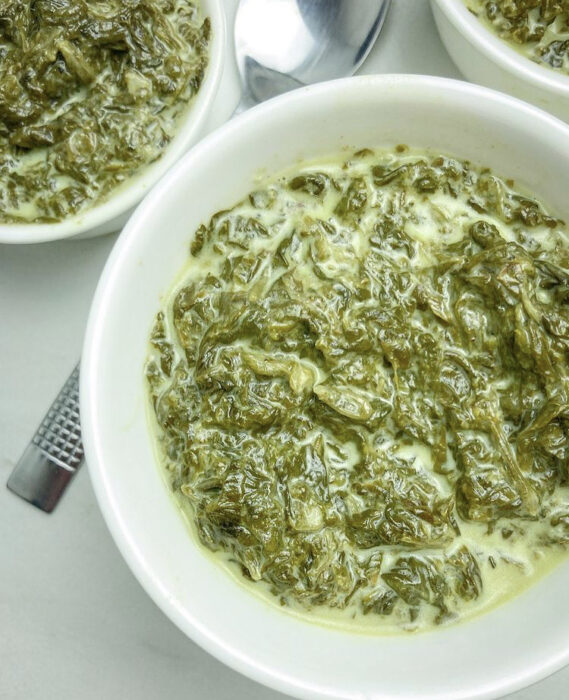 Directions
Melt 2 tbs butter in sauce pan and keep stirring so it doesn't burn.
Add mixed garlic, keep stirring.
Drain and pour in spinach and stir, stir, stir 2-3 min.
Add seasonings (s/p, onion powder to taste).
Stir in 1/4 cream and you guessed it-keep stirring! (If you want it creamier,
pour in another 1/4 cup heavy cream.
Add in a handful of shredded mozzarella.
Stir for another 5 minutes on medium heat and serve!