You wanna make something so delicious that people will vie to be your best friend every day for the rest of your life and so good for you that Vinnie Tortorich will ride a bike all the way to your house just to high five you? Cool! Here's how!
Three words – MEATBALL. PARMESAN. CASSEROLE.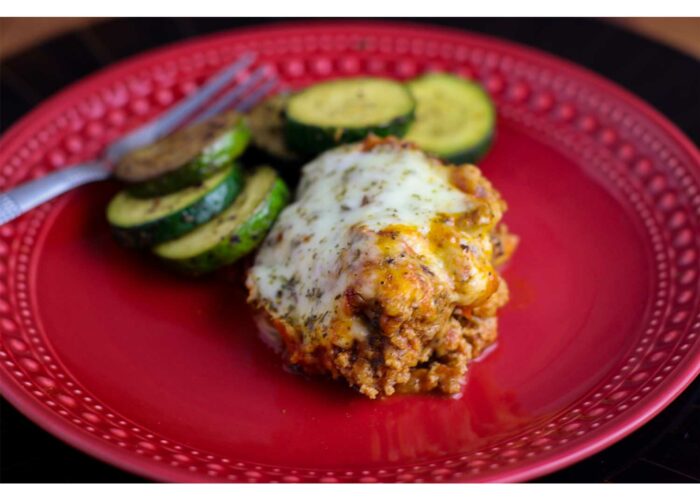 I used this recipe as an ingredient guideline but made my own tweaks! (I also cooked them in a skillet instead of baking them).
Meatball Ingredients
Ingredients
1 lb ground turkey
1 egg
1 1⁄2teaspoons oregano
1 1⁄2teaspoons dried parsley
1 teaspoon garlic powder
1 teaspoon onion powder
1⁄4 cup almond meal
1/4 teaspoon salt
1/2 cup chopped onion
4 oz mushrooms (white or baby Bella), rinsed and chopped
1 tablespoon minced garlic
Meatball Directions
Directions
Combine all ingredients in a large mixing bowl (I use latex gloves for this step).
Roll meat into 2 1/2 inch balls.
Heat skillet and add oil.
Place meatballs in skillet, slightly flattening the top and bottom with a spatula.
Keep in skillet until thoroughly cooked, about 15 minutes, flip halfway through.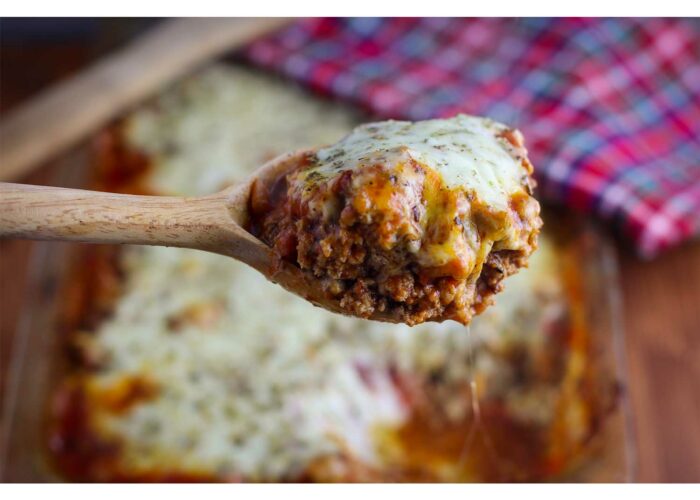 Once you make your homemade meatballs, here's how you assemble your casserole, courtesy of Mrs. Happy Homemaker:
Casserole Ingredients
Ingredients
1 jar low sugar pasta sauce (I use the Trader Joe's Marinara)
2 cups shredded mozzarella cheese
1 cup shredded parmesan cheese
1/2 tablespoon Italian seasoning, to taste
Meatballs
Casserole Directions
Directions
Preheat the oven to 350 degrees.
Spread some pasta sauce into the bottom of a 3 quart casserole dish.
Place meatballs over the sauce, one level high.
Pour more sauce over the top of the meatballs.
Mix shredded mozzarella, grated Parmesan, and Italian seasoning together and sprinkle over the top.
Bake for 15 minutes, until top is golden and bubbly.
Serve with sautéed veggies!
Bon appetite!!
Notes
I chose ground turkey because I like ground turkey but you can do beef or pork or whatever you want – Go crazy! It's your life!
If you like a spicier meatball, feel free to add more chili flakes – or take them out completely if you're spicy-intolerant.
You can make your own sauce but I didn't…Trader Joe's has a lot of good low sugar options. The lowest I could find was 3g per half cup when others are as high as 11g per half cup. (Anna Vocino has a great pizza sauce recipe that I think would work great!)
Whenever I make this recipe for any type of gathering, I end up tripling the recipe and there's never anything left over. I highly recommend you doing the same!