I LOVE risotto and was quite proud of myself when I first came up with a keto risotto. I still make it when I have the time and ingredients. But when my good buddy and #NSNG creator Vinnie Tortorich told me his lovely lady Serena was making her OWN version of keto risotto, I had to check it out. And it's SOOOOO easy.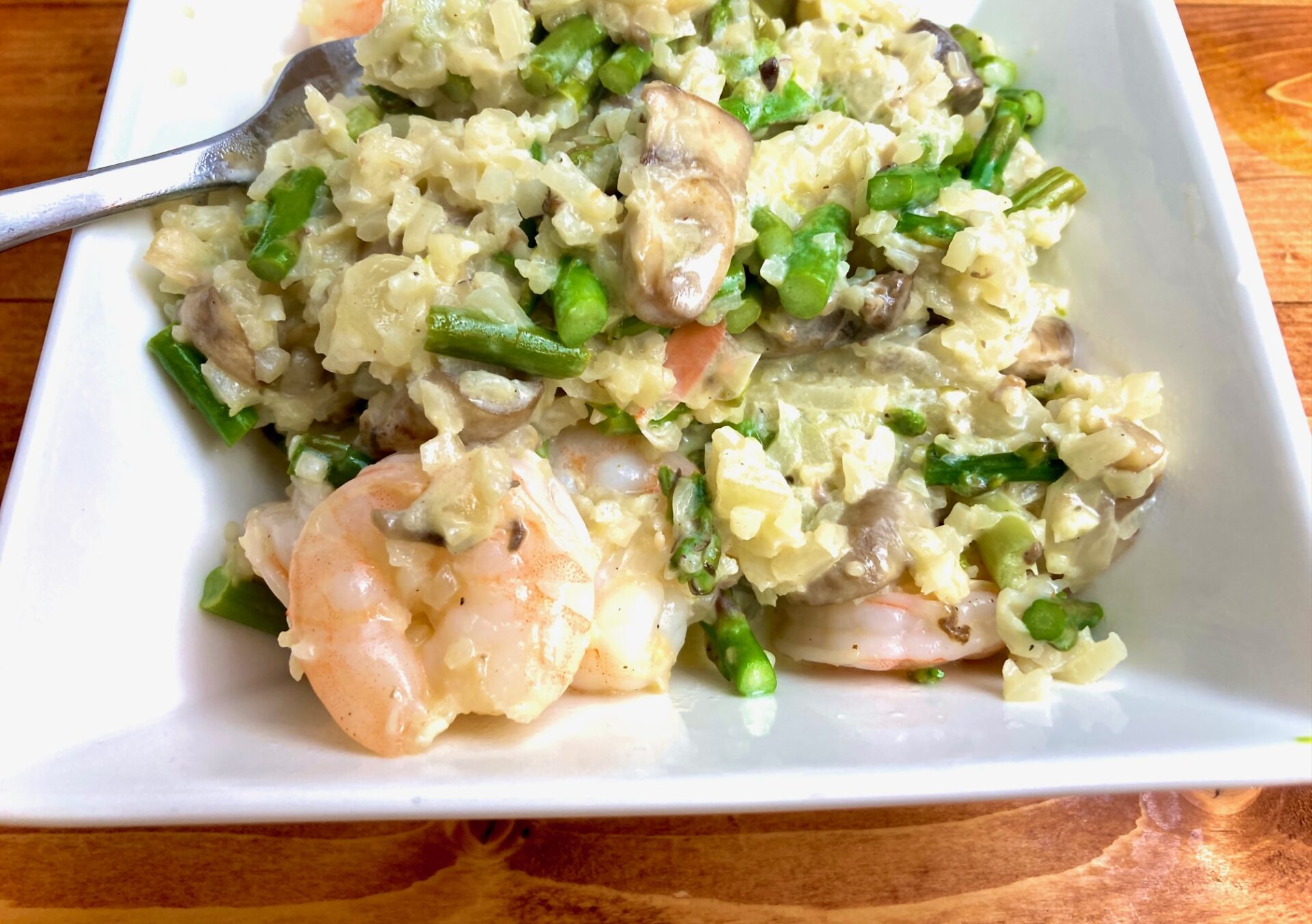 When it comes to what kind of veggie or protein you want to add, get creative! But I'm going to show you Serena's basic recipe while adding a sprinkle of this and a dash of that…
Let's do it!
Ingredients
3tbs olive oil
1tbs butter
1 medium onion, diced
16oz riced cauliflower (I use and recommend frozen)
1/2 bunch asparagus, steamed and chopped
4 large mushrooms, chopped
1 pound shrimp, peeled, deveined
2tsp Italian seasoning
2tsp garlic powder
1/8tsp black pepper
1 small container of creme fraîche
1 cup shredded mozzarella
1/2 cup shredded parmesan
Parsley to garnish
Lemon juice to garnish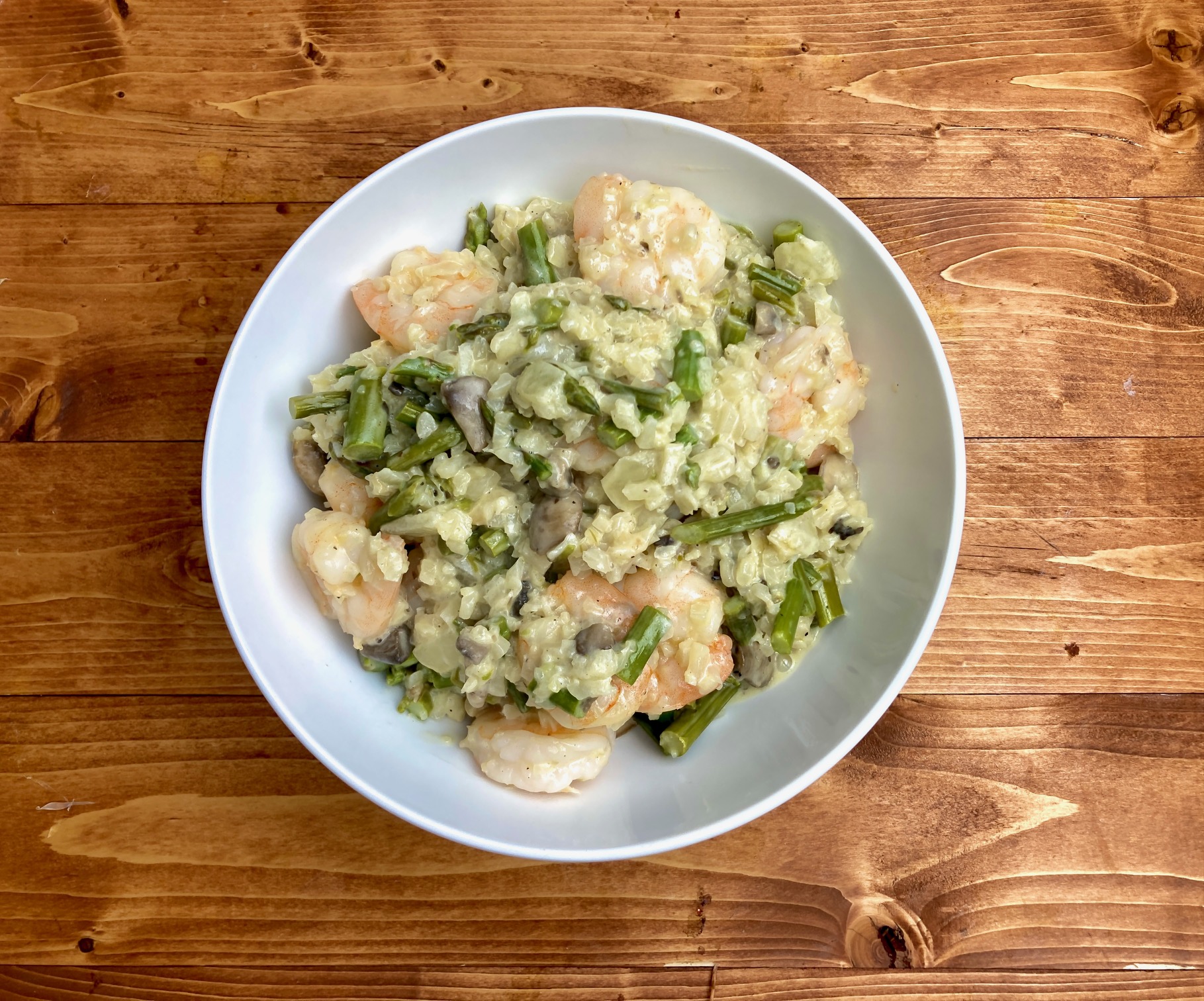 Directions
Sauté diced onion on medium heat until soft and translucent (8-10 minutes)
While the onions are cooking, in a separate pan, sauté shrimp with a drizzle of olive oil and a pat of butter in a medium heat pan. Spritz some lemon juice on the shrimp with a pinch of salt and cook through (about 5 minutes). Turn off heat under shrimp and set aside.
Add the bag of frozen riced cauliflower and seasoning to the onions and stir until thawed.
Mix in mushrooms and stir until tender.
Stir in asparagus.
Gently stir in creme fraîche until it becomes a liquid.
Once the mixture is coated, fold in the mozzarella and parmesan.
Finally, add in cooked shrimp.
Spoon into individual bowls and garnish with a sprinkle of parsley, a squeeze of lemon juice and a bit more parmesan.
Enjoy!