You might be able to tell by my last few posts that I am in LOVE with The Standard Seasoning from Abuelito's (#ad) and have officially given it as gifts twice so far this month! "Chef Wendel" at Abuelito's and I came together a few months ago after I was so impressed with the sauces and seasonings, that I wanted to partner with them to feature some of his offerings!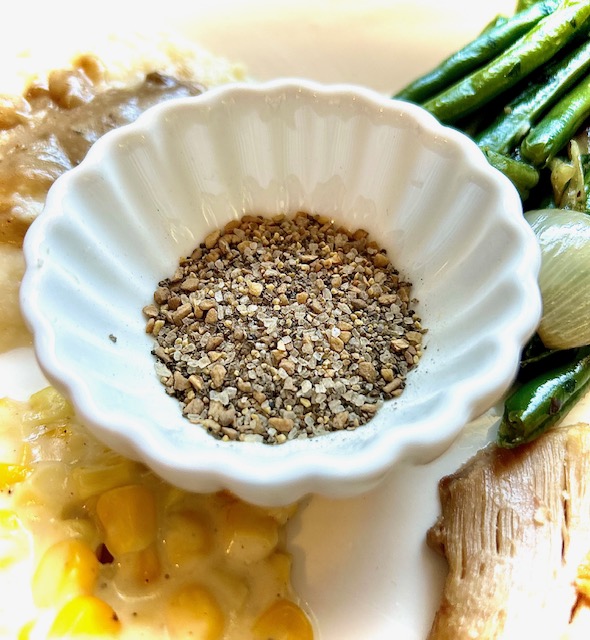 Though I have other recipes to brag about using Abuelito's, I want to put those on hold this week so we can talk about Thanksgiving prep – and holiday prep in general. Every dish on this year's table will be made with various amounts of The Standard. How do I know this? Because we did our giant Friendsgiving celebration over the weekend and featured my favorite seasoning liberally!
Wendel truly unlocked the perfect ratio of crunchy salt, black pepper and dried garlic that made EVERYTHING easier when prepping this meal. It's my workhorse seasoning that always gets me big kudos while allowing me to take all the credit haha!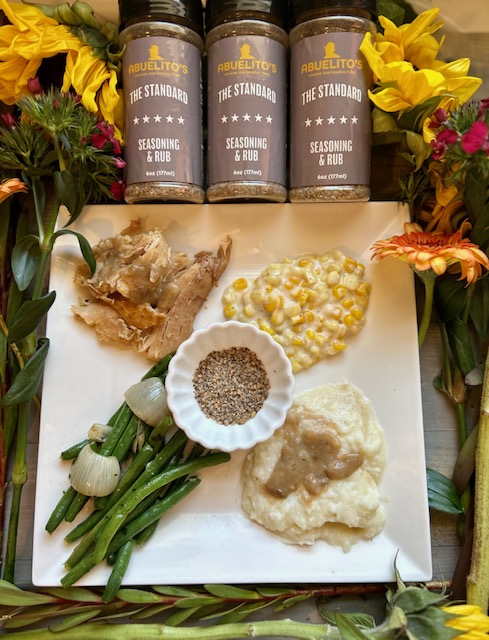 If you haven't ordered it in time for Thanksgiving, don't worry! This blend is a nightly staple and will make your Christmas or Hanukah feast shine! (I can't WAIT to use them in my latkes!!)
I hope you enjoy a wonderful Turkey day, Complete with friends, family and good food!