Cards on the table…I've never been a big fan of hardboiled eggs (though I've been delighted once or twice by deviled eggs!) But we have a little one in the house who has suddenly decided he LOVES hardboiled eggs breakfast and thanks to the power of the almighty air fryer, this is literally something you set and forget!
Let's do this!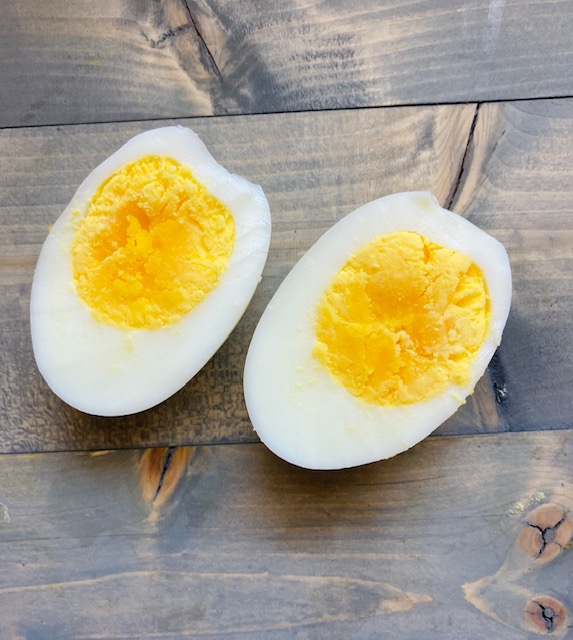 Directions
Preheat air fryer at 270 degrees for 3-4 minutes.
Place raw eggs on the tray in your air fryer.
Continue cooking at 270 degrees for approx 12 minutes. (10 minutes for more "jammy" eggs, 15 minutes for more of a hardboiled center).
Place in cool water to cool down.
Peel, cut, season and serve!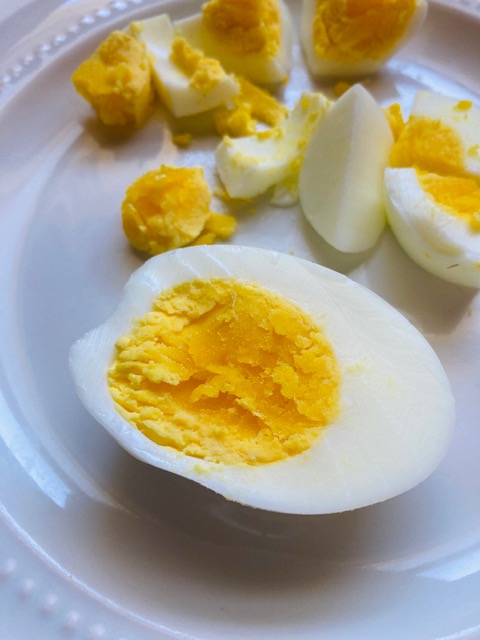 NOTES: 
Again, I have found 12 minutes to be the perfect amount for our little fam. But feel free to adjust if you'd like them a little over or a little underdone, depending on your air fryer!