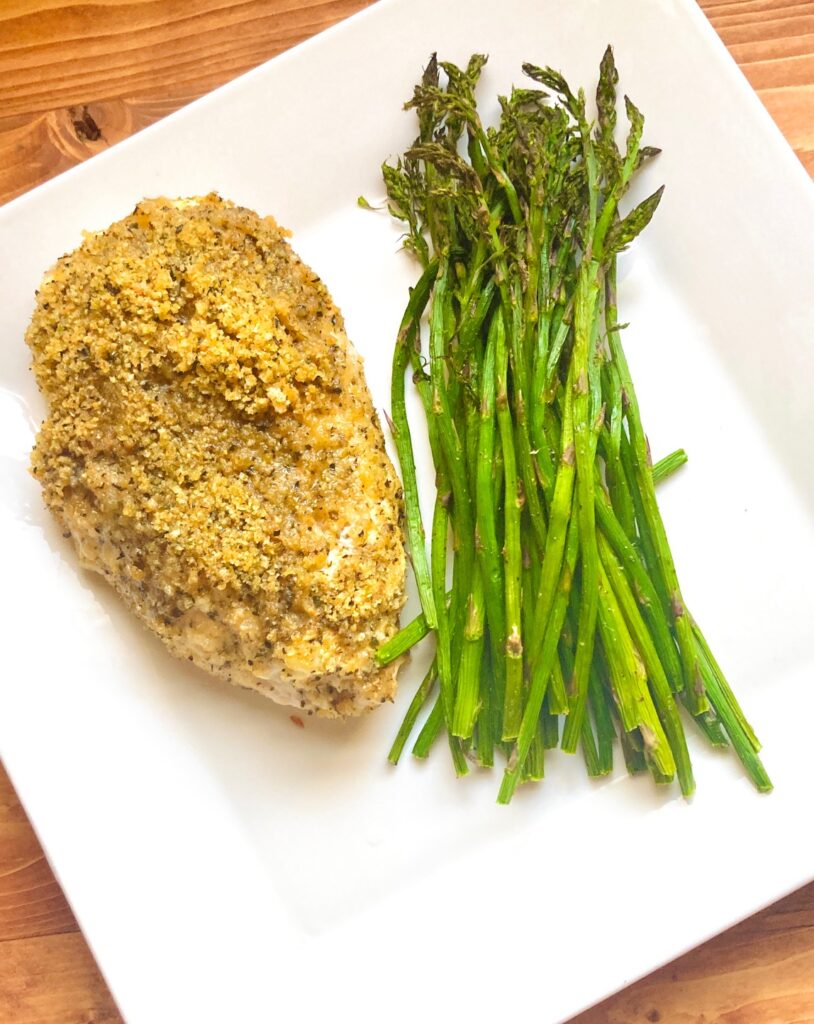 This is so creamy, crunchy and delicious, the whole family will eat it up!
Let's cook!
Ingredients
1 1/2 pound chicken breast, pounded thin
8oz sour cream
1 cup keto pork panko (I use Bacon's Heir – not a sponsor!)
1/2 cup grated parmesan cheese
2tbs Italian seasoning
1tsp garlic powder
1/8tsp black pepper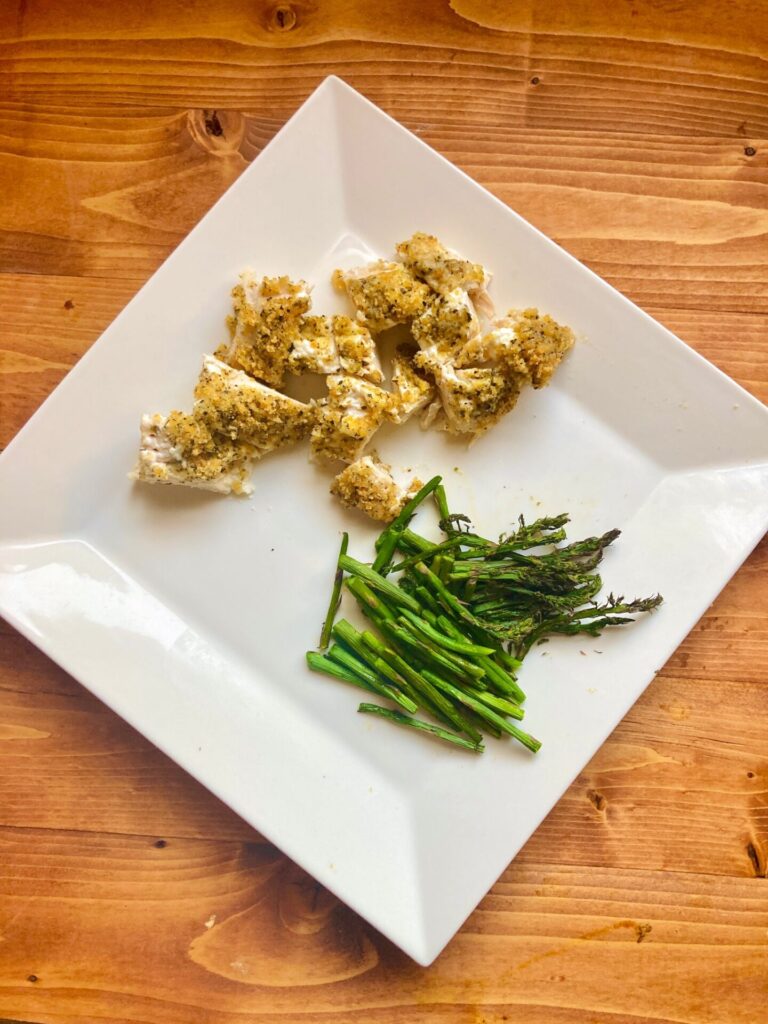 Directions
Pre-heat oven to 350 degrees.
Pound the chicken breast thin-ish and pat dry.
Arrange chicken on an oiled sheet pan with a little space in between each one.
Slather the tops and sides of each chicken breast with sour cream. (Important – If you're using a large container of sour cream, scoop it into a separate bowl so you don't contaminate your container!)
In a separate mixing bowl, stir together the keto pork panko, parmesan cheese, garlic powder, Italian seasoning and black pepper. 
Generously sprinkle dry mixture on the tops and sides of each piece of chicken. 
Bake chicken for 20-25 minutes until internal temp is at least 165 degrees and panko is golden brown.
Let chicken rest for 5-10 minutes and serve with your favorite vegetable!