Ok. This is a burger recipe. But it's a SPECIAL burger recipe for two reasons. Firstly, once you try mustard-frying your patties, you'll ever go back. And secondly, I have a go-to seasoning that has truly changed the game for me. I've partnered with Abuelito's Sauces and Rubs (#ad) because I use their products so often, it just makes sense! But there's one blend that I LITERALLY use every single day and it's happily sprinkled into these burgers as well. It's called The Standard and it's the perfect blend of salt, pepper and garlic and it's downright magical. Even the size of the crystals is perfection! You might be thinking, "Good idea! I'll make my own!" Nope! I'm telling you, The Standard ratio of ingredients is delicately crafted, as you can see in the picture below. (Just get there's. I promise it's worth it.)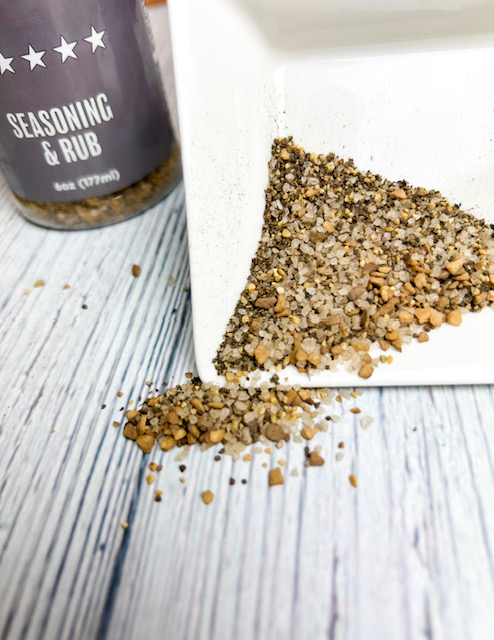 Ok now let's talk turkey burgers!
Burgers are great anytime, any day. And if you're more interested in the meat than the buns, put down the bread and pick up the fork and knife for this delectable mustard-fried keto version!
"Mustard fried? Why the heck would you do that?" Glad you asked! You might be surprised to learn that many of your favorite restaurant burgers are mustard-fried in order to provide a nice crust and a delicious touch of tang to the meat. I make a LOT of turkey burgers in this house and it's the only way I do it now.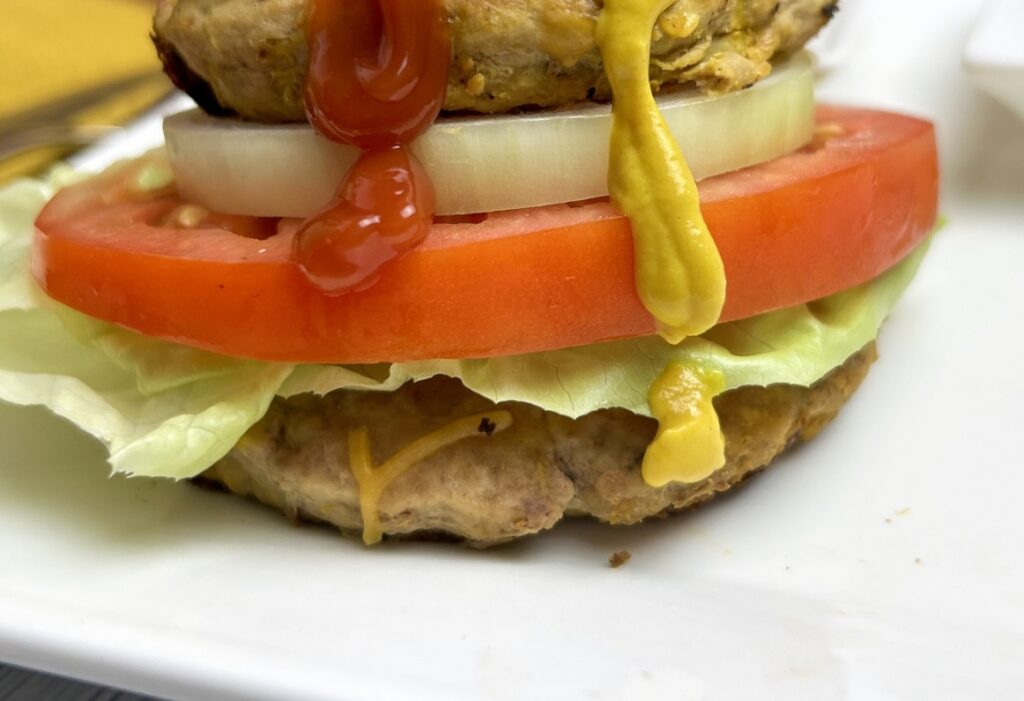 Let's do this thing!!
INGREDIENTS
1 lb ground turkey for four burgers.
salt, pepper and garlic to taste (I truly recommend The Standard Blend)
yellow mustard to taste
Cheddar cheese, sliced or shredded
1 medium white onion, cut into this slices
1 large tomato, cut into thick slices
whole leaf lettuce, either iceberg, butter lettuce or green leaf lettuce
DIRECTIONS
Heat skillet or heavy-bottom pan to medium hot-hot.
Once the pan is hot, coat with olive or avocado oil.
While oil heats up, form each ball of meat into patties and sprinkle both sides with salt/pepper/garlic blend.
Lay patties in the pan and cook until meat browns halfway through (approximately 3 minutes). Leave undisturbed for a nice sear.
While the first side is cooking, spread yellow mustard all over the uncooked side.
Flip the patties and let them cook undisturbed in the pan so the mustard creates a nice thin crust on that side.
Once the burgers are almost cooked all the way through, reduce heat and place cheese on top of each patty until melted.
Pull burgers off grill and assemble. Start with a burger at the bottom, then lettuce, tomato, and onion.
Serve with your favorite side like my Grain-Free Onion Rings or enjoy it on its own – and don't forget the fork and knife!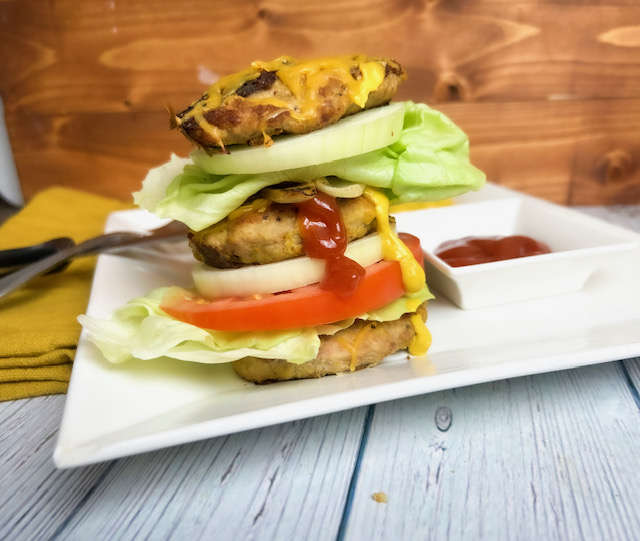 TIPS
I have found that spreading mustard on one side of the burger provides plenty of zip. But you REALLY like the tang it provides, feels free to try it on both sides!
It might be fun to experiment with different types of mustard, but I can say that good old yellow mustard provides the perfect amount of acidity for this recipe.
Feel free to use other types of meat! Ground beef is a can't-miss when it's mustard-fried.
This is the stovetop recipe but having that hint of char from the grill will take your burgers from fantastic to stupendous!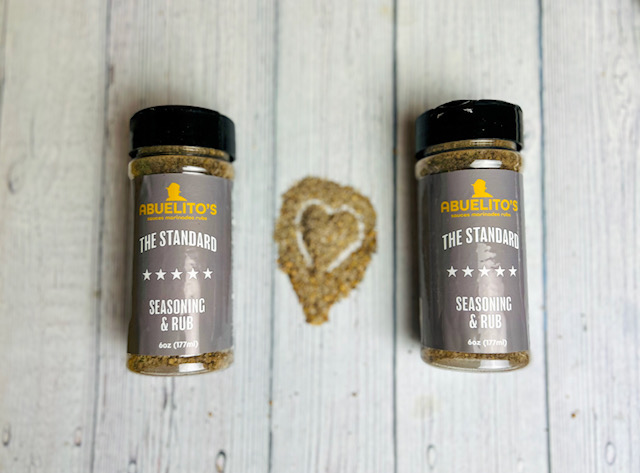 Just for fun, I'll show you what I made the other might using only my Standard seasoning from Abuelito's, some poultry seasoning and a little thyme. I've NEVER had chicken thighs this good. I'll post the recipe soon!